Who We Are
Leading Provider of Equipment Lease & Loan Software
About
Proven Expertise for the Equipment Finance Industry
For over 35 years, Ivory Consulting Corporation has been the leading provider of equipment lease and loan software, software customizations and consulting services for the equipment finance industry. Ivory's flagship product, SuperTRUMP, is the proven solution for modeling and pricing complex leases and loans and is trusted by 7 of the Monitor top 10 companies. Ivory Consulting Corporation is privately held and headquartered in Walnut Creek, CA.
Dedication
We are dedicated to our customers' success and their ability to leverage our software to improve their leasing and loan portfolios.
Profitability
When it comes to lease and loan portfolios, businesses don't mess around. Our customers don't just want us to be successful – they require it.
Expertise
Ivory has one of the most comprehensive and deep collectives of lease and loan pricing, modeling and analytical experts in the world.
Ethics
Ethics doesn't just mean doing what's right, it also means telling clients and team members what they need to hear instead of what they want to hear.
About
Industry Participation
Ivory Consulting has been an ELFA member since 1990 and employees Scott Thacker and Martin Klotzman are active with the Association.
Scott serves as the Immediate Past Chair of the Board of Trustees of the Equipment Leasing & Finance Foundation and as Founding Chair of ELFA Equity, the Association's Diversity & Inclusion initiative. Martin is a founding member and the Immediate Past Chair of the Emerging Talent Advisory Council and currently serves on the ELFA Innovation Advisory Council.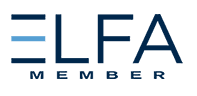 Equipment Leasing and Finance Association
ELFA is the trade association representing financial services companies and manufacturers in the nearly $1 trillion U.S. equipment finance sector.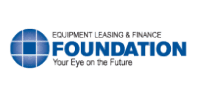 Equipment Leasing & Finance Foundation
The Equipment Leasing & Finance Foundation is dedicated to inspiring thoughtful innovation and contributing to the betterment of the equipment leasing and finance industry.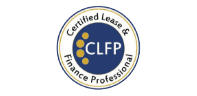 Certified Lease & Finance Professional
The Certified Lease & Finance Professional (CLFP) designation is the preeminent credential for equipment leasing and finance professionals.
Behnam NikbakhtSenior Software Engineer - CLFP

Chris FischerSenior Quality Assurance Analyst - CLFP

Chris HamiltonIT Administrator and Hosting Team Lead

Chuck FirmentSenior Quality Assurance Analyst

Dave FarquharsonDirector of Software Engineering

David HolmgrenDirector of Quality Assurance - CLFP

Doug CzajkowskiSenior Software Developer - CLFP

Edmund WongDirector of Sales Operations

Erik Gonzalez-HirshfeldSenior Software Engineer

Greg GilfeatherPrincipal Web Architect

James MichaelsonSenior Software Engineer

Jim Alnas-BensonOperations and Technical Support Leader - CLFP

John DiMiCeliSenior Sales Manager

Martin KlotzmanSenior Manager Marketing and Product Management- CLFP

Matthew IvoryAssociate, Training and Marketing - CLFP

Mary BrilliantTechnical Writer

Michael BrantSenior Software Engineer - CLFP

Nikol Piñon-SalvadorFinance & HR Manager

Phil DavidsonSenior Software Engineer - CLFP

Russell BassWeb Developer - CLFP

Ryan PadilliaSenior Web Developer

Steven PlevaDirector of Pricing Analysis
Ivory Consulting is proud to partner with the equipment finance industry's leading technology organizations.
Ivory Consulting Corporation
325 Lennon Lane
Walnut Creek, CA 94598-2418
925-926-1100
sales@ivorycc.com
support@ivorycc.com
Support Hours:

7:00 a.m. to 5:00 p.m. Pacific Time, excluding Ivory holidays and weekends